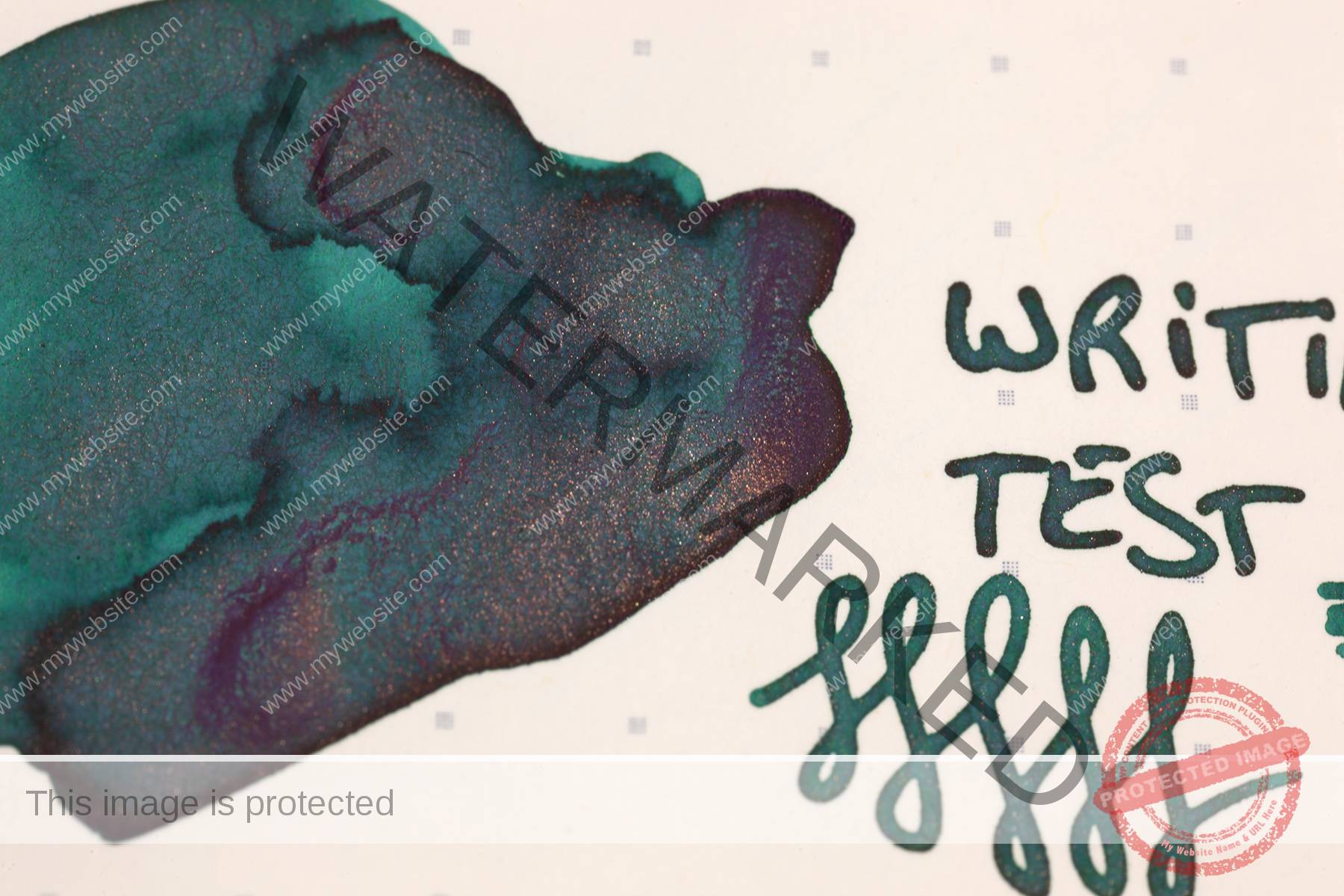 For this second series, I wanted to follow up on one of the trends, that I felt appeared in the Reddit Diamine Ink 2022 selection event, obviously on r/fountainpens. The colours green/blue/teal-ish were mentioned several times and great ideas were proposed by members there. Without naming any specific ink at this stage, I wanted to share with you several experiments on that theme.
Blue or green, is that the question?
It is surely difficult to choose between a nice blue or green ink and the teal middleground also seems like a nice option… What about having a look in-between the blue and green limits to see which appeal to us the most? Please find below the transition colours between blue (azure-type) and green with the dyes I have available at the moment: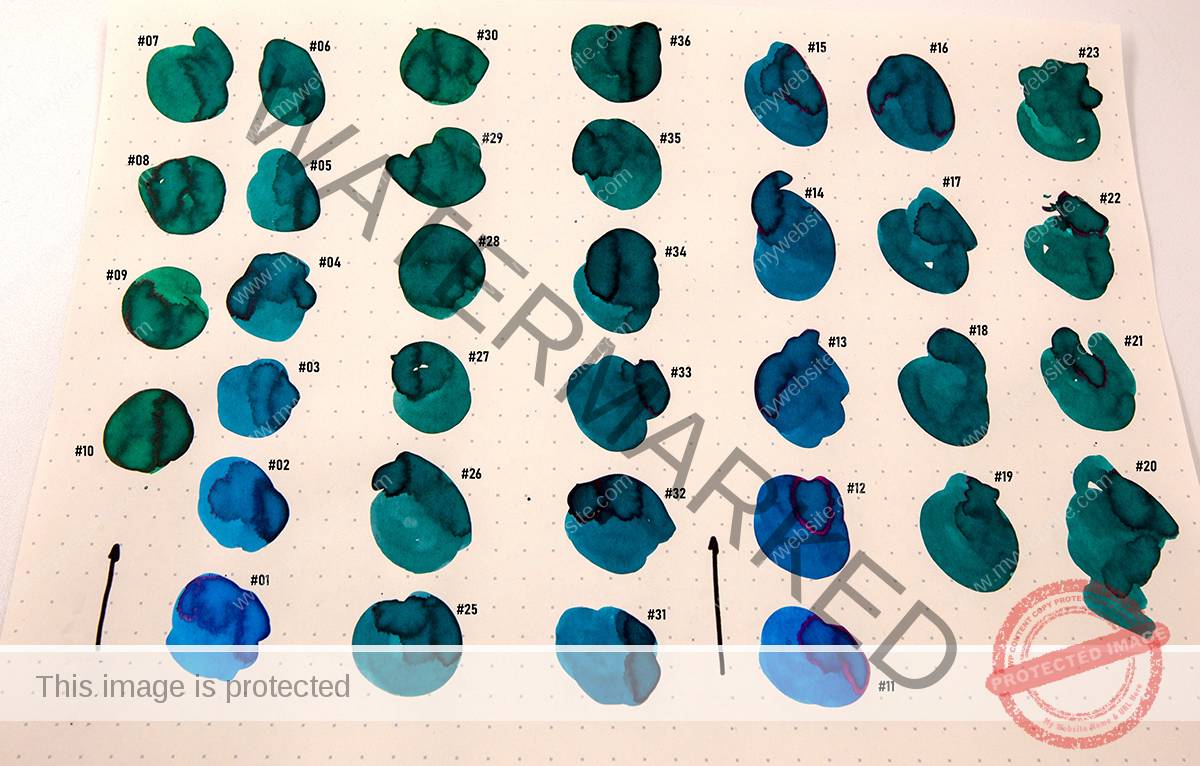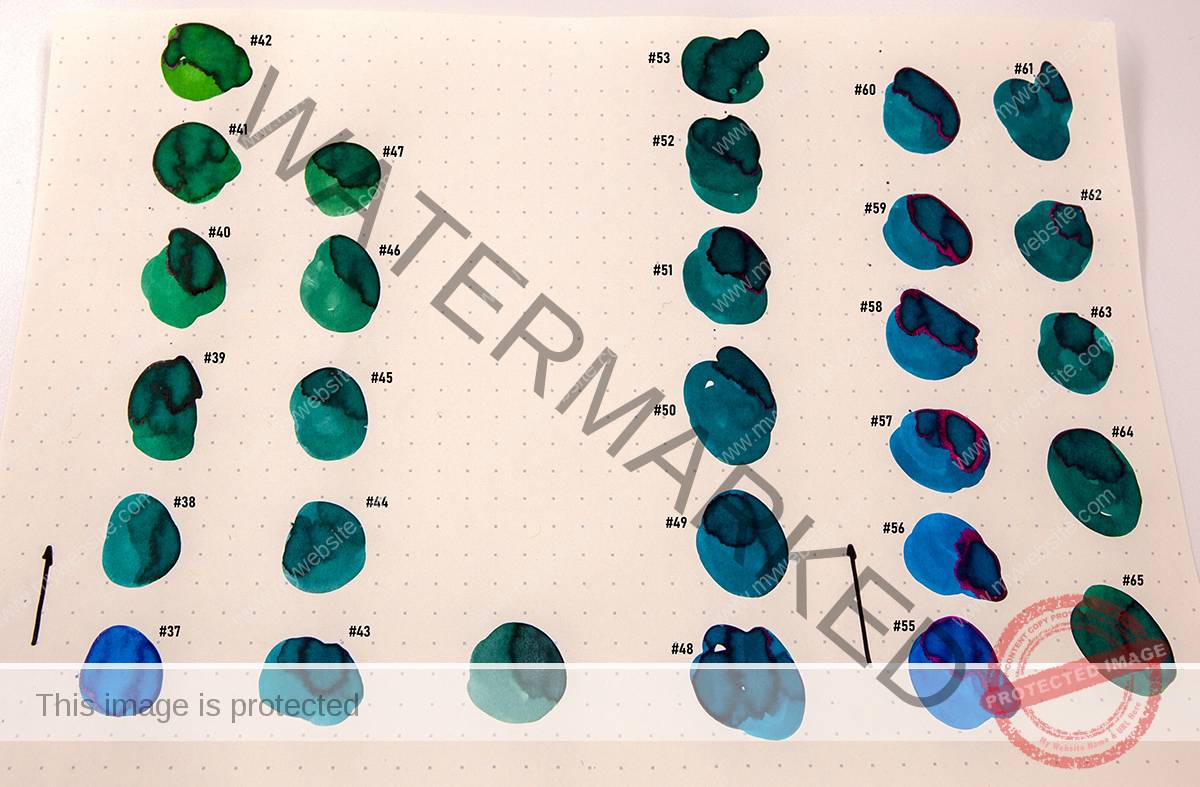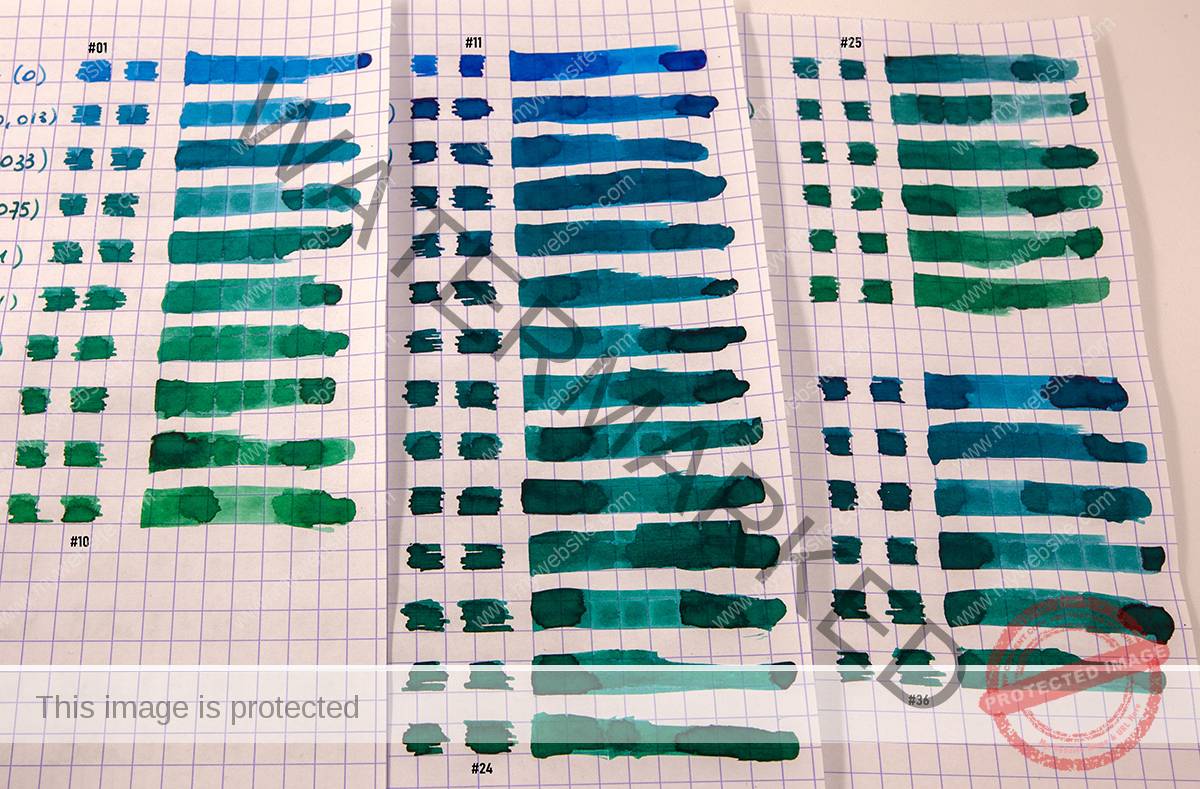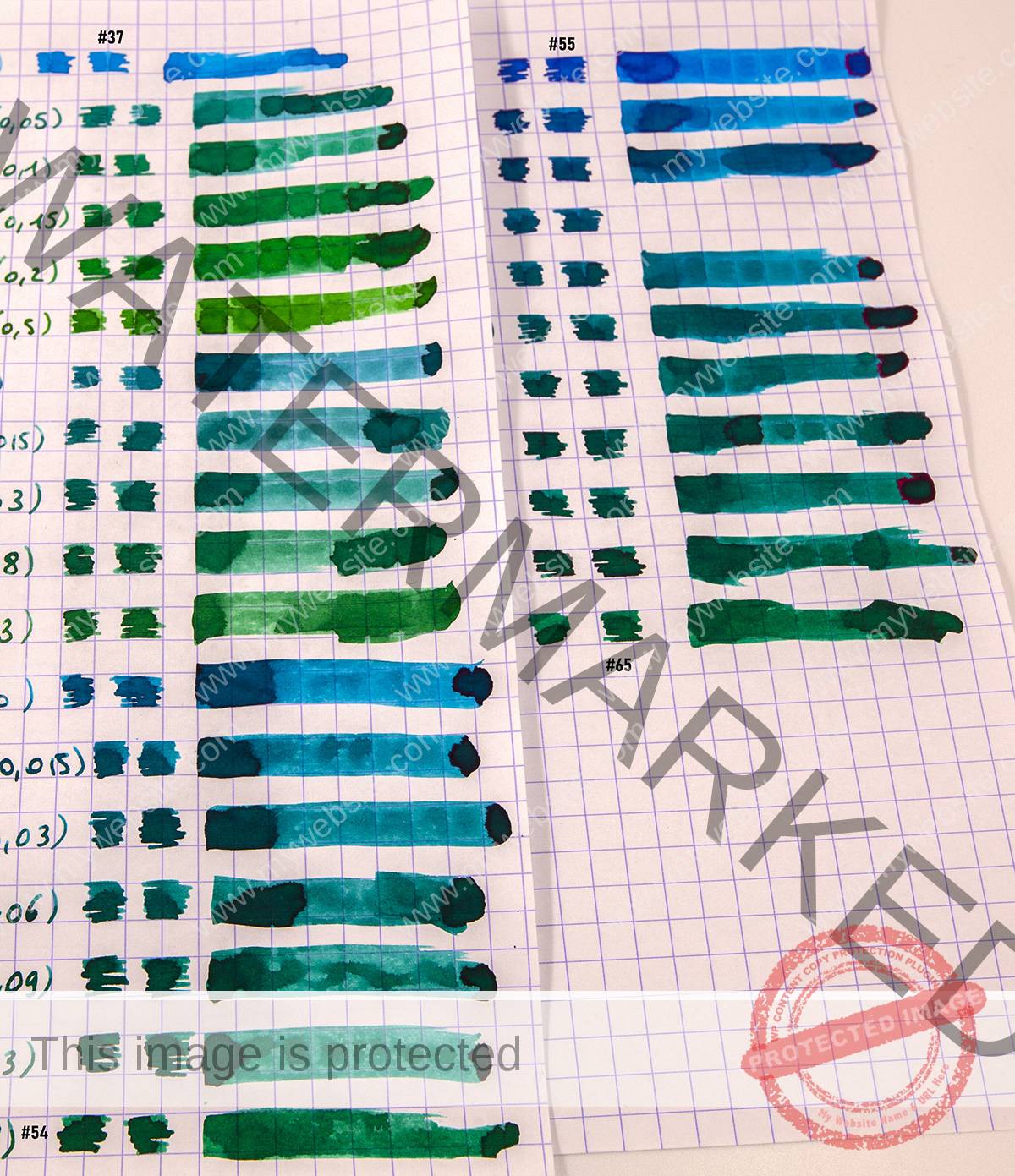 Inks are numbered from #01 to #65 with consistency across paper types.
Higher-resolution images can be found here:
Oxford Optik Paper (#01 to #36)
Oxford Optik Paper (#37 to #65)
Shimmer anyone?
Below are two images of a quick test with added warm copper shimmer on a greenish ink and a sneak-peak on another theme I am working on with a purple-ish ink with blue shimmer. Does it ring a bell?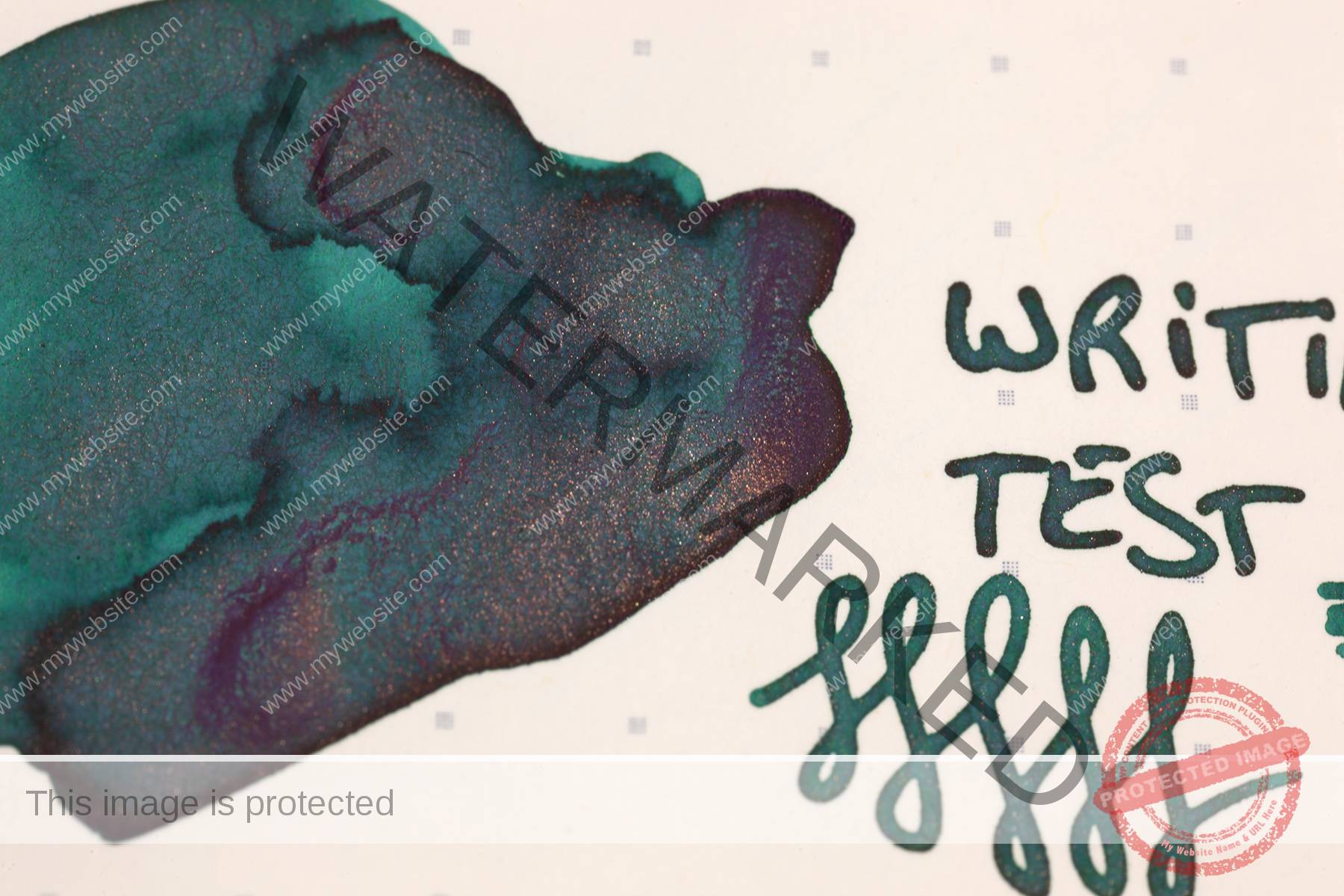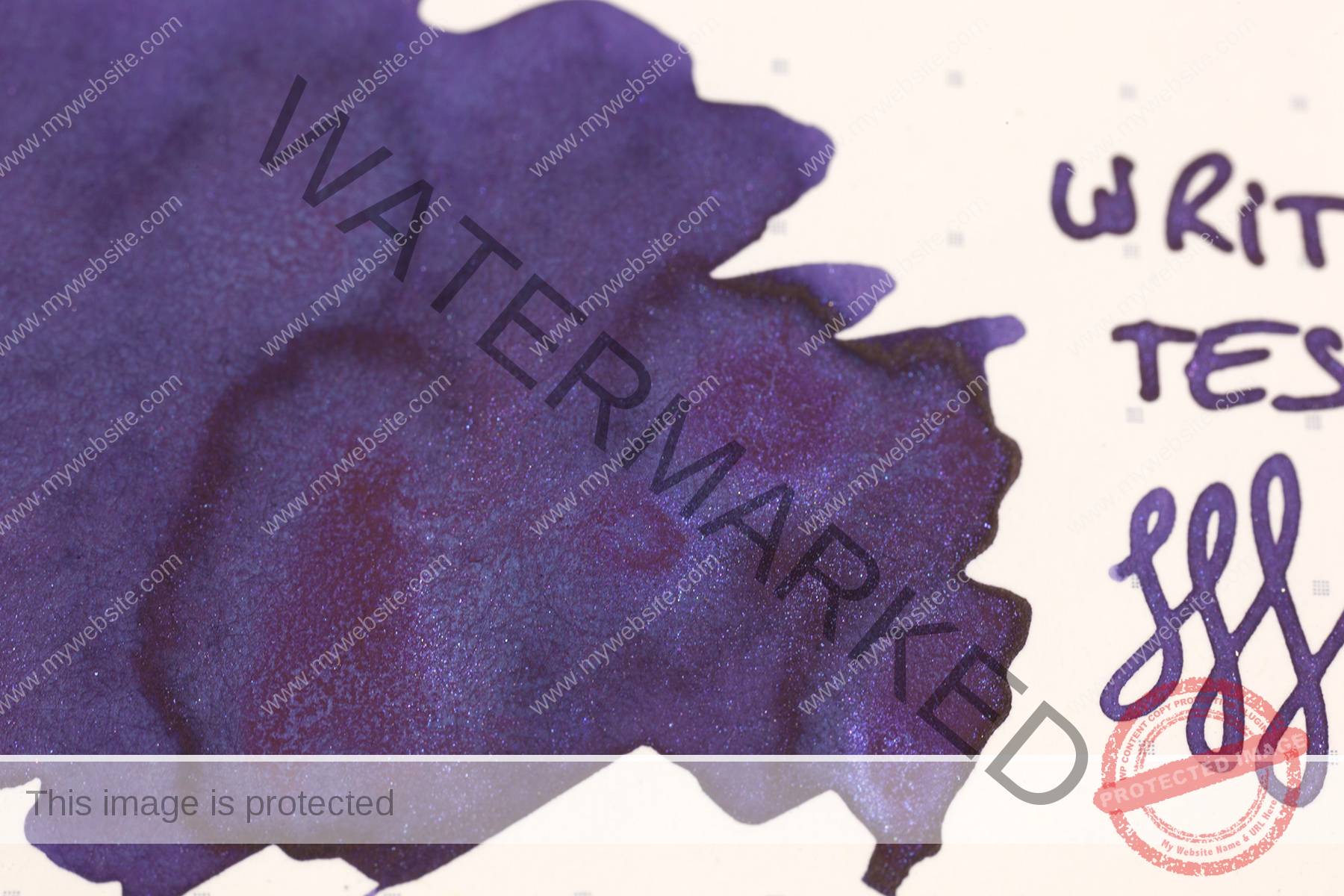 Should any of these experiments be considered further? What do you think? Feel free to comment with the "ink" number you feel that could be interesting. If the original poster from r/fountainpens is here, I hope you don't mind me working on this, and I'd love to have your feedback – what specific colour/hue did you have in mind?
Stationery used in this post:
Paper(s):Iroful paper and Oxford Optik 80g/m2 paper .